Active Adults 60Y+
Active Adults is a membership including facility access and programming tailored to improving the fitness, strength and balance for the over 60's.
Active Adult Membership Includes:
Low Impact Workout with High Impact Results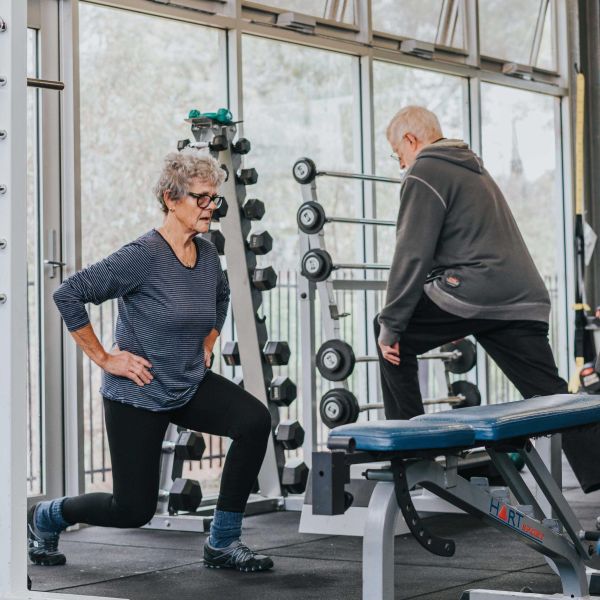 Stay fit and healthy through safe, low-impact exercise to ensure your body is kept in peak health.

Feel great and have more energy
Socialise and meet new people
Raise self-esteem and self-confidence
Low-impact, low-risk exercise to prevent injury
Improve strength, balance and cardiovascular fitness in group fitness or on your own
Increase range of motion and support body function and movement
See improvements in strength, tone and cardiovascular fitness
In addition to staying healthy and feeling great, our Active Adults members love the social connections of fitness classes. The group environment keeps you motivated while having fun and making friends.
Consultation
At no additional cost, our qualified fitness instructors can help with a variety of consultation services:
Initial health assessment(required prior to Strength for Life classes)
Creation of a personalised workout program with safe and effective exercises
Ad-hoc exercise demonstration, help with technique and general guidance
Ongoing reviews and 'check-ins to keep you inspired and on track
Strength Training for Older Adults
It's never too late to start! Muscle strength can be regained and maintained no matter age and physical condition
Supervised strength training, not a high-risk activity
Strength training can alleviate the effects of chronic conditions such as Arthritis, Type 2 Diabetes, Osteoporosis and Heart Disease
Strength training improves balance, reduces the risk of falling and can reduce back pain
Strength training also enhances your mental well-being, raising self-esteem and self-confidence