School Holiday Fun
A holiday program to keep the young ones entertained during their time off. Suitable for ages 5- 13 years.

MON 12 April
Big Games

(UNO, O&X, Twister etc)
10.30am - 12pm
TUE 13 April
Circus Fun
11.30 am - 1pm
WED 14 April
Poppy Crafts
10.30am - 12pm
TUE 20 April
Poppy Crafts
11.30 am - 1pm
WED 21 April
Big Games
10.30am - 12pm
THU 22 April
Circus Fun

11am - 12.30pm
Bookings are essential and can be made with our friendly Customer Service staff at the reception desk, by calling 8683 4949 or by sending an email to cherie.doudle@ymca.org.au.

Please book in advance as there will be limited spots available on the day! Prepayment is preferred as it will secure your child's spot in the program.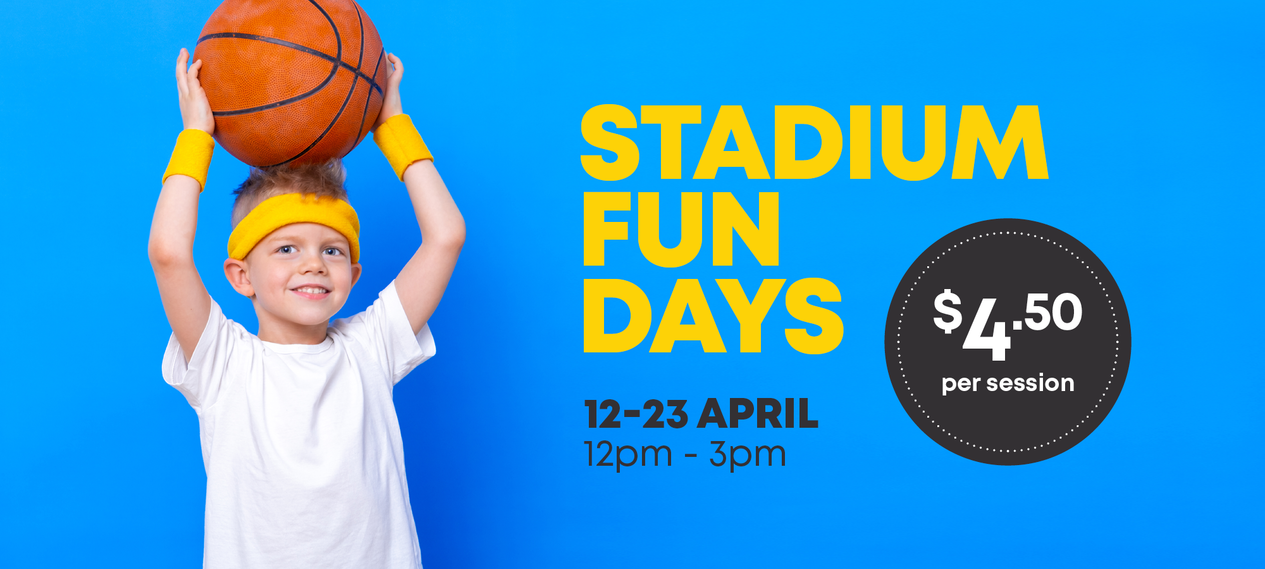 Drop in every Monday, Wednesday and Friday over the school holidays for some stadium sports! Everything will be set up for you to come in and play:
Dates: 12 - 23 April
Time: 12pm - 3pm
Price: $4.50 per session
Games:
Table tennis
10-pin bowling
Futsal
Basketball